PVC high speed door is a kind of soft curtain door made of PVC, which is more diverse in color.
The main function is fast isolation, energy saving, high-speed automatic closing, improving work efficiency and creating a better working environment.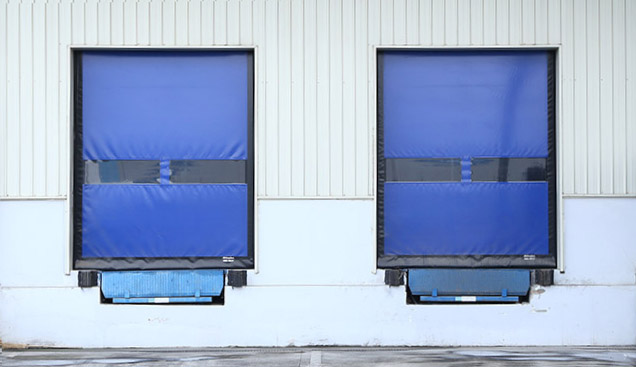 Roller Shutter Material
The segmented roller shutter is made of high-density polyester fiber (thickness 0.8mm).
The transparent window is full-transparent PVC film (thickness is 1.5mm).
The door parts are formed by laser cutting.
The motor power of the drive system is 0.55-1.5kw. The voltage is 220V/380V.
The control system is IP55 box compatible with various commonly used protection devices, and can be controlled by remote control.
The whole uses PCL digital programming to achieve the safety of personnel vehicles and articles. Parking the manual rocker for easy opening or closing.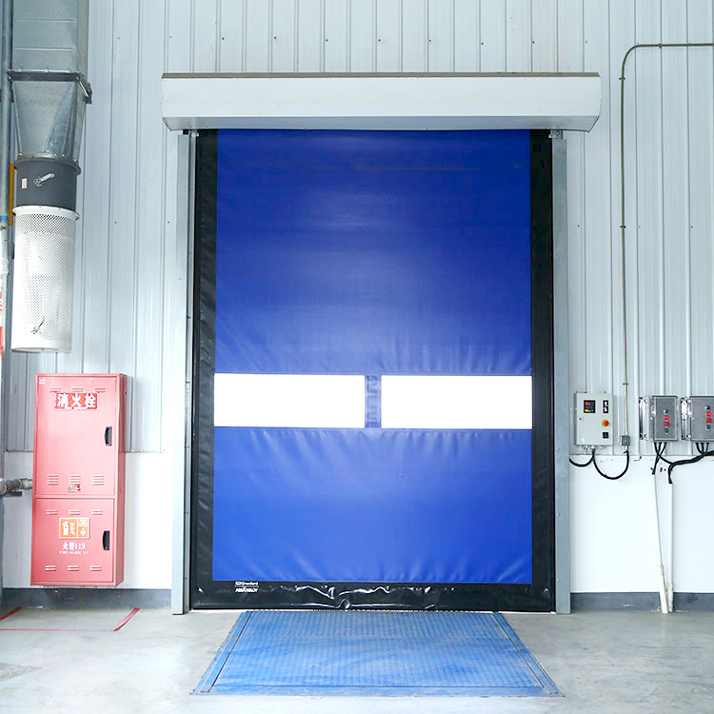 Running Performance
Drive motor: The motor adopts Germany Grand Professional high-frequency start-stop motor.
Endless buffer technology: Based on the frequency conversion technology of the German Grand Industrial door drive system.
Operating speed: Upward 0.8~1.5m/s, down 0.6~1.0m/s, and the inverter can adjust the required uplink and downlink speed according to actual needs. Maximum operating speed of the door 06 to 1.2M / S (adjustable).
Roller shutter material: PVC coated fabric with high-strength fiber meshed with strong pressure. Thickness 1.0mm.
Frame material: Made of high quality galvanized sheet and sprayed on the surface.
Sealing performance: The rail adopts a double-row brush sealing structure of PVC base. Bottom with airtight structure.
Wind resistance: maximum wind resistance level 6.
Manual function: Emergency measures in the event of power failure or failure, the door can be opened with ordinary wrenches.
Power requirements: 220V / 13A / single phase / 50HZ / 60HZ, IP54 control box in line with national electrical safety standards.
Insulation protection: lp54 is waterproof and dustproof even when used in harsh environments.
Control system: Grande, Germany.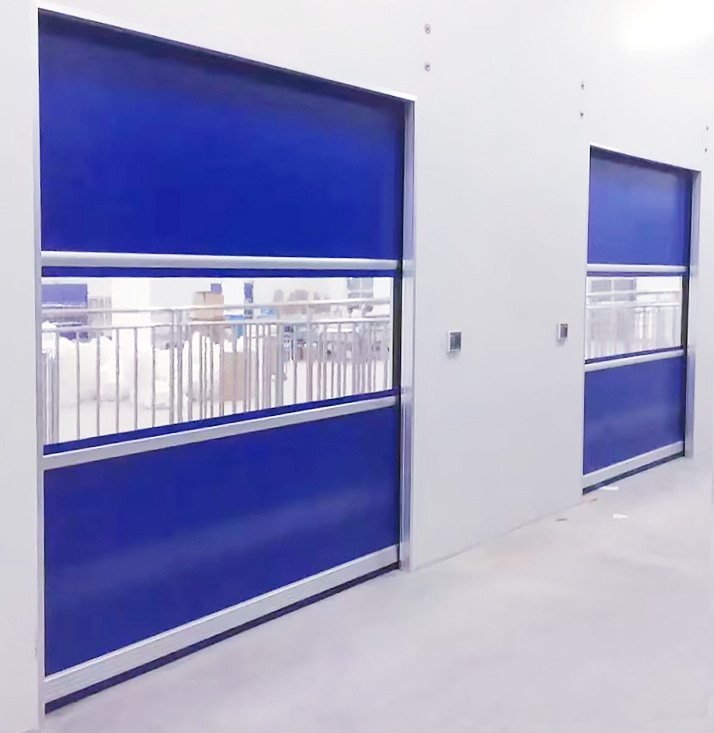 Opening Method
Quick soft roller shutter door is suitable for door pressure conditions with wind pressure or negative pressure<35kg/ m. Quick door is fast, safe, beautiful and more energy efficient.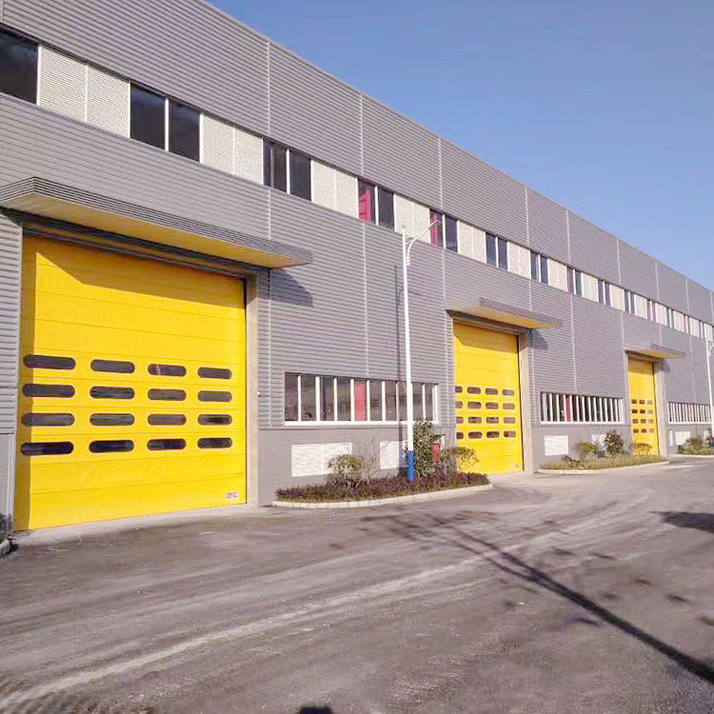 ---
Post time: Dec-13-2019