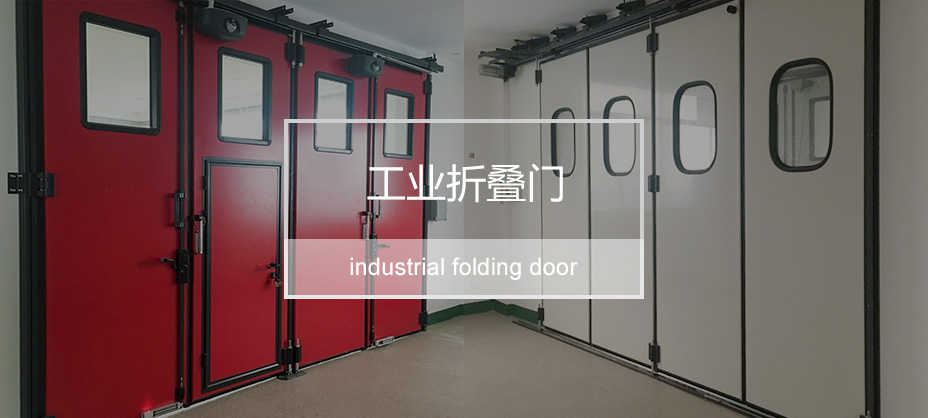 Industrial folding doors are mainly suitable for partitioning applications in fire protection, motor vehicle operating stations, motor vehicle depots, vehicle depots, locomotive depots, and locomotives. Both internal and external doors can be installed and used.

Material specifications:
Hinge: aluminum alloy.
Door frame: 50mm*80mm aluminum alloy special tube.
Door leaf: Built-in hidden frame galvanized steel plate with concave and convex groove design, the panel is made of 0.8mm steel plate (powder coated).
Track: steel track and closed bearing plus PA66 nylon hanging wheel.
Contact net insulation window: built-in ultra-polymer insulation board, sealed with EPDM strip.
Window: 5mm tempered glass is fixed with professional custom EPDM glass strip.
Door opener: the door opener uses imported folding door special motor, external telescopic arm, edge protection device.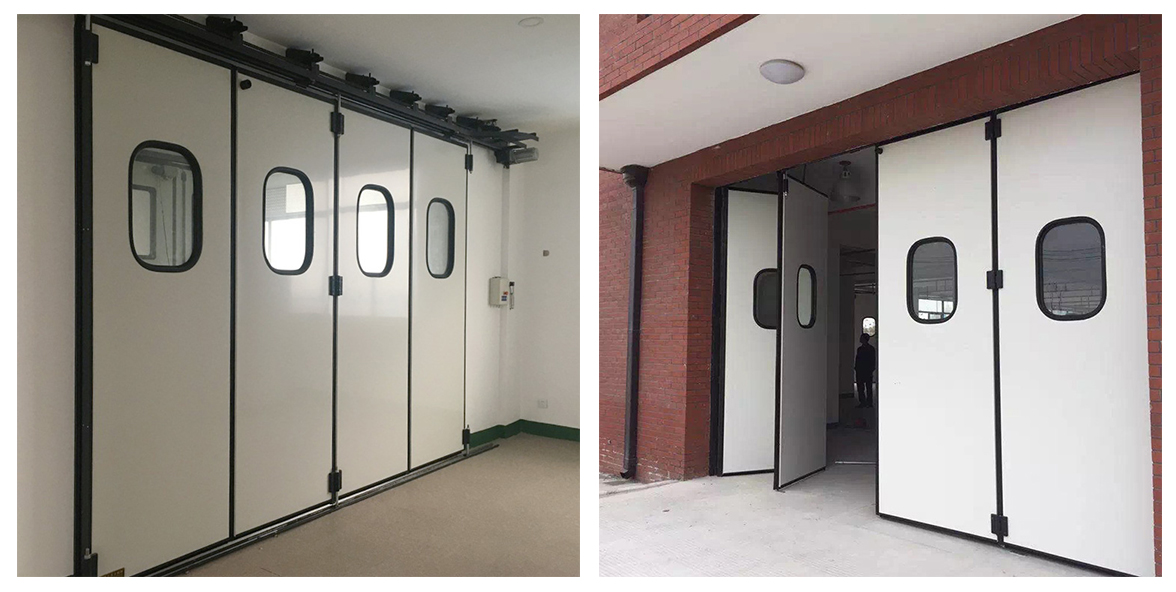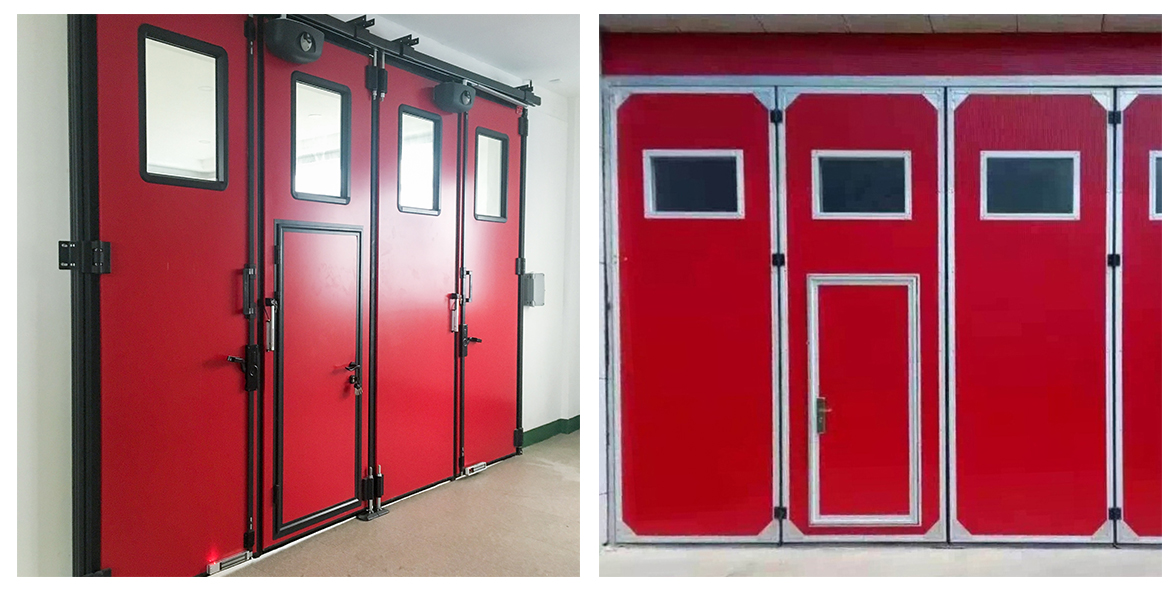 General folding door style:
All external hinges and single or double panels are available as standard RAL colours for polyester powder coatings. The drive system uses a quiet and fast motor (opening time and speed can be set arbitrarily), double-glazed acrylic glass or tempered laminated glass perspective window, the pedestrian door can be customized.
Manual folding door:
the handle is fixed on the folding door
Electric folding door:
The motor can be locked in the door closed position, the door can be manually opened, with a clutch device.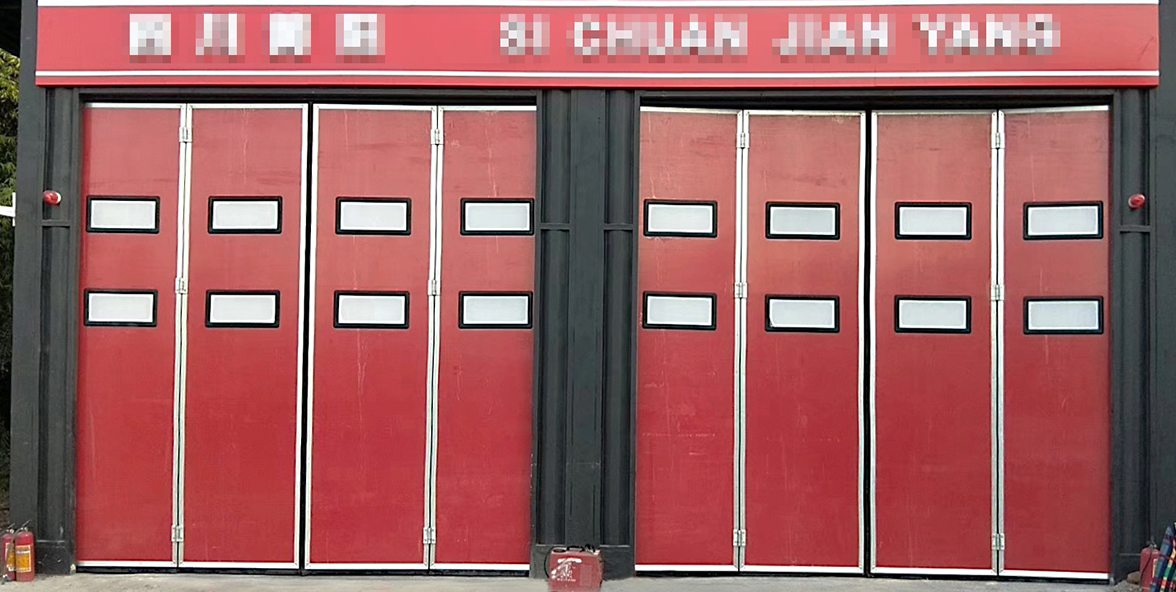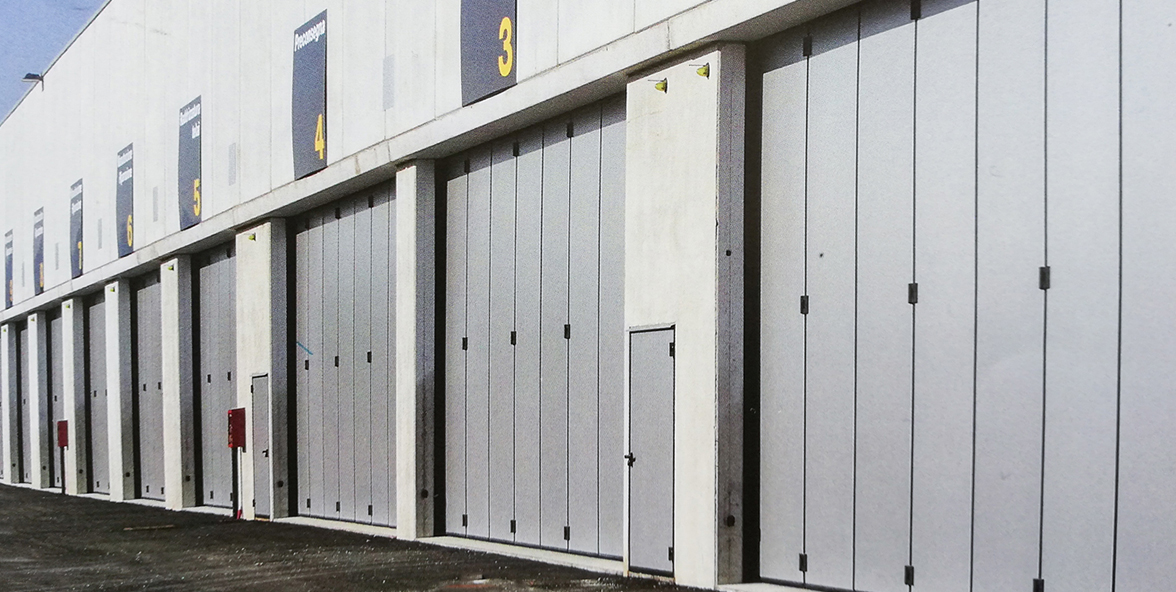 ---
Post time: Sep-15-2021